This Day in History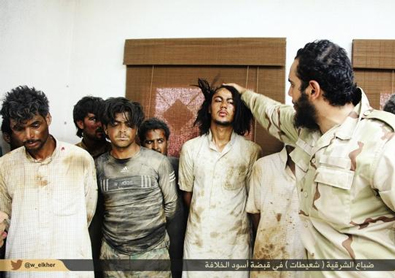 On This Day…
Aug 02, 2014: Abu Hamam, Syria
Hundreds of Syrians are shot, beheaded and
crucified by the Islamic State: 700 Killed
Religion of Peace
Atrocity of the Week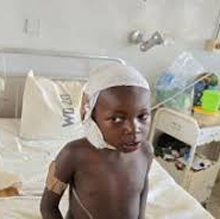 Tajikistan: Cycling
Tourists Stabbed to Death
Other Recent "Misunderstandings
of Islam"
2018.08.02 (Afghanistan)
Three foreign workers at a food company are abducted and executed by Islam militants. 2018.07.31 (Mali)
An al-Qaeda group ambushes an election convoy and kills four members. 2018.07.31 (Philippines)
A woman and child are among ten others eliminated by a suicide bomber. 2018.07.31 (Afghanistan)
Fifteen people are incinerated by a Fedayeen suicide bomber at a refugee administration building. 2018.07.31 (Afghanistan)
Women and children are among eleven ripped to shreds by a bomb attack on a passenger bus. 2018.07.30 (Afghanistan)
A candidate for parliament is blown up by a suicide bomber along with three family members.
(Note: Data for each attack is sometimes pulled from multiple  sources.  The provided link may not be in complete agreement with the updated detail for the incident).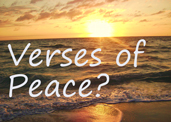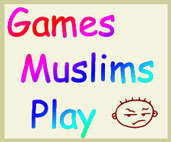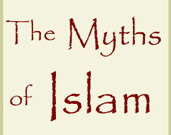 FrontPage Magazine
How British Jailers Abused Tommy Robinson The Post Millennial
Mental Illness Does Not Explain Terrorism Gatestone
'Arab Spring' Yesterday and Today: The Tunisian Template Bruce Bawer
Not So Rotten in Denmark? The Effort to 'Turn Things Around' Gatestone
Spain: New Gateway to Europe for Mass-Migration Mark Steyn
The Danforth 'Incident': How Unclean was My Valley FrontPage Magazine
Persecution of Christians and the West's Willful Blindness PJ Media
Cuomo and 'Jihad' Gates of Vienna
Nina Drakfors: Swedish Politicians Must Put the Welfare of Their Own People Before Anyone Else New Zeal
'Civilizational Jihad' in Michigan? YouTube
Imran Uncensored: Pakistan's New PM has History of Extremist Remarks (Video) Spiked
The Persecution of Sarah Champion Save My Sweden
Sweden will Remain Sweden in Name Only Gatestone
Child Brides in Turkey Voice of Europe
'Refugees' in Germany Demand Everything, Contribute 'Nothing' Gatestone
Rise of the Salafists in Germany YouTube
Live with Robert Spencer and David Wood (Video) WND
New Robert Spencer Book: The History of Jihad Bill Warner
Muslimology: A Survey of Beliefs and Practices (Video) Daily Mail
Powder Keg: 300,000 Illegals, One French Suburb Jamie Glazov
Toronto and Jihad Denial (Video) Gates of Vienna
Honest Ibe: CAIR's Ibrahim Hooper Excels at Question Dodging The Federalist
Child Brides: A Migrant's Ticket to Europe Palestinian Media Watch
From Hijab and Abuse in Egypt to Freedom in Israel Qantara
Valley of the Islamic Dolls: The Weird World of Adnan Oktar (Video) FrontPage Magazine
EU Continues to Fund Anti-Semitic Groups with Links to Islamic Terror Paul Joseph Watson
Toronto Shooting: What They're Not Telling You (Video) Gatestone
Dignity for the Palestinians Terek Fatah
Toronto Shooting: Who's Mentally Ill? The Murderer or the Media?
"Best of"
Articles Archive
The Multculturalism Umbrella: Made in Islam Wool The Privileged Palestinian "Refugees" Co-Existence: Pulling the Islam Wool over Our Eyes Atheist: Political Correctness Shuts Down Reasonable Critique of Islam More Americans Killed by White Surpremacism than Islamic Supremacism? Hijab Shame: Rape, Murder and Loss of Face Facebook Champions Blasphemy Laws Terrorism is Motivated by Religion – Not Retribution 'Allah Akbar' is the Motive for Islamic Terror Muslim Migration is Europe's Biggest Threat Ever Submission Pat Condell: Europe is Killing Itself Is a Tolerant Culture Being Replaced with an Intolerant One? Do Muslim Terrorists Really Get 450% More Coverage? The Shia vs. Sunni Schism The Incompatibility of Islam 30,000 Islamic Terror Attacks (and Counting) The Ugly Truth about Muslim 'Grievances' Critiquing Islam Makes You an "Anti-Muslim Bigot?" Is Islam a Religion? Islamic Terrorists Not Motivated by Hate How Islamists are Slowly Desensitizing Europe and America The Problem with Multi-Cultural Foot Washing Political Correctness Kills Four Stages of Islamic Conquest Islam's Protestant Reformation The Islamic Scam Right-Wing Terror vs. Islamic Terror The Real Source of Muslim 'Grievances' Tiny Minority of Radicals? Try 72% A Word to Offended Muslims (Video) Islam and the Rule of Numbers What is 'Islamophobia'? Who are the 'Islamophobes'? Islam in Africa Why Islam is Not a Religion 'Muslimsplaining' Islamic Terror Away European Slave Trade by Muslim Turks Islam Co-Opts Judeo-Christian Values Upset about the Iraq War? Blame Iraqis 50 Reasons Why Muhammad is Not a Prophet Islamophobia: The Irrational Fear of Questioning Islam The Case for Muslim Reparations to Europeans Why 'Moderate Islam' is an Oxymoron Islam, Africa and Black America Why I Left Islam Pat Condell: Appeasing Islam The Muslim Case for Killing Non-Muslims Violence in the Bible – Same as the Quran? Fundamentalist Fashion Show A Picture of Life in Gaza Infidelophobia Millions of Muslims Killed (By Muslims) Since 1948 CAIR: Islamists Fooling the Establishment 6th Column: The Religion Barrier